Brands that trust us
Euro pacific bank

University of Neuchatel

Suzuki

Sodexo

Queensland Government

Royal Sundaram

Apollo

Mahindra

Renault

Titan
healthcare
"After embedding Zoho SalesIQ on our website and operational platform we are closing deals faster and our customer support has never been so efficient. With Zoho SalesIQ, we have raised the bar of customer relationship. The platform is friendly for both sides and connects well with Zoho CRM, giving us complete information of whom we're talking to."

Rodrigo Ferrer
CTO | Pró-Laudo
us
"Is this magic or just a really smart progressive team, offering an amazing product.... It works! #zohosalesiq #magic #awesome #bettersales"

"#zohosalesiq rocks! Real-time engagement with website visitors. Wow! What a way to develop customer relationships!"

Finbarr McCarthy
@finbarr_mc
"Our experience with Zoho SalesIQ has been very positive. We are able to now concentrate more on generating sales to both existing and new customers by being easily accessible. Zoho SalesIQ is well-integrated with Zoho CRM. The team behind Zoho SalesIQ is listening to customer requests and constantly trying to improve the product."

Bo Thygesen
Director | Business Development 2base.com
us
"Real-time lead scoring to determine hit prospects #zohosalesiq"

us
sports
"Zoho SalesIQ has helped our company tremendously. Since we provide an online recruiting platform, where users interact with one another, it is highly important for us to track our user engagement and sometimes help them through the live chat. In combination with Zoho CRM, SalesIQ is a must have for any company as it saves you a lot of time, gives you an overview about your users' experience and gives you the data needed to improve the website. Lastly, their customer service and help is absolutely fantastic and has helped me multiple times already."

Yannick Weihs
Co-Founder | Smarthlete
us
The "Secret Sauce" to Embedded Works' Phenomenal Sales & Marketing Success.
Read More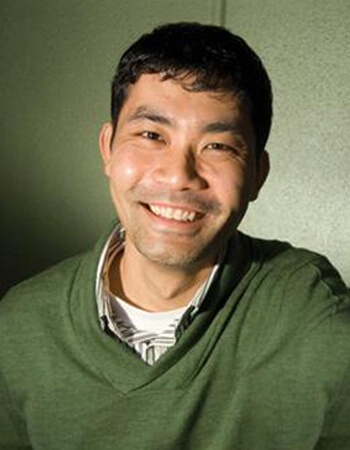 Andy Do
President of Embedded Works
"Got an awesome experience using Zoho SalesIQ service. We are using Zoho SalesIQ with Zoho CRM and are fully satisfied. A must-have service if you want to capture leads through chat, transfer and easily follow them up on CRM now without any manual work. They have a great support team and solve all our issues on time."

Raj Sharma
Director- Operations | WhizLabs
"ZohoSalesIQ is a great Web chat tool for any business that's serious in making the most of their website. We at @meine_kuche have it."

Deepak Bharadia
Founder | Meine Kuche
us
"#zohosalesiq Wow! A new perspective on company websites, bounce rate and engaging visitors in real time linked with Zoho CRM."

"We were pleased with the ease of implementation. We implemented Zoho SalesIQ in only 2 days with 1 team member working on it and we are amazed at the level of functionality and the number of features provided. The affordable cost of Zoho SalesIQ and its ease of use also makes it a particularly valuable tool. But above everything, Zoho's customer support was always extremely responsive and friendly when we had needs or questions to ask. Zoho SalesIQ literally changed the way we provide assistance to thousands. We are very happy with and definitively continue to use it. "

Gobat Laurent
Coordinator | Scientific Information University of Neuchatel
"Can you track a website visit from first click, pageviews, and path, and also chat with prospects in real-time? I can with #zohosalesiq Wow."

Gint Federas
@ChiefExecutiveO