Hiring Pipeline
To plan your organization's strategy, you must have a clear picture of your current hiring. Zoho Recruit's intuitive interface makes sure your entire team is on the same page.
Sign up Now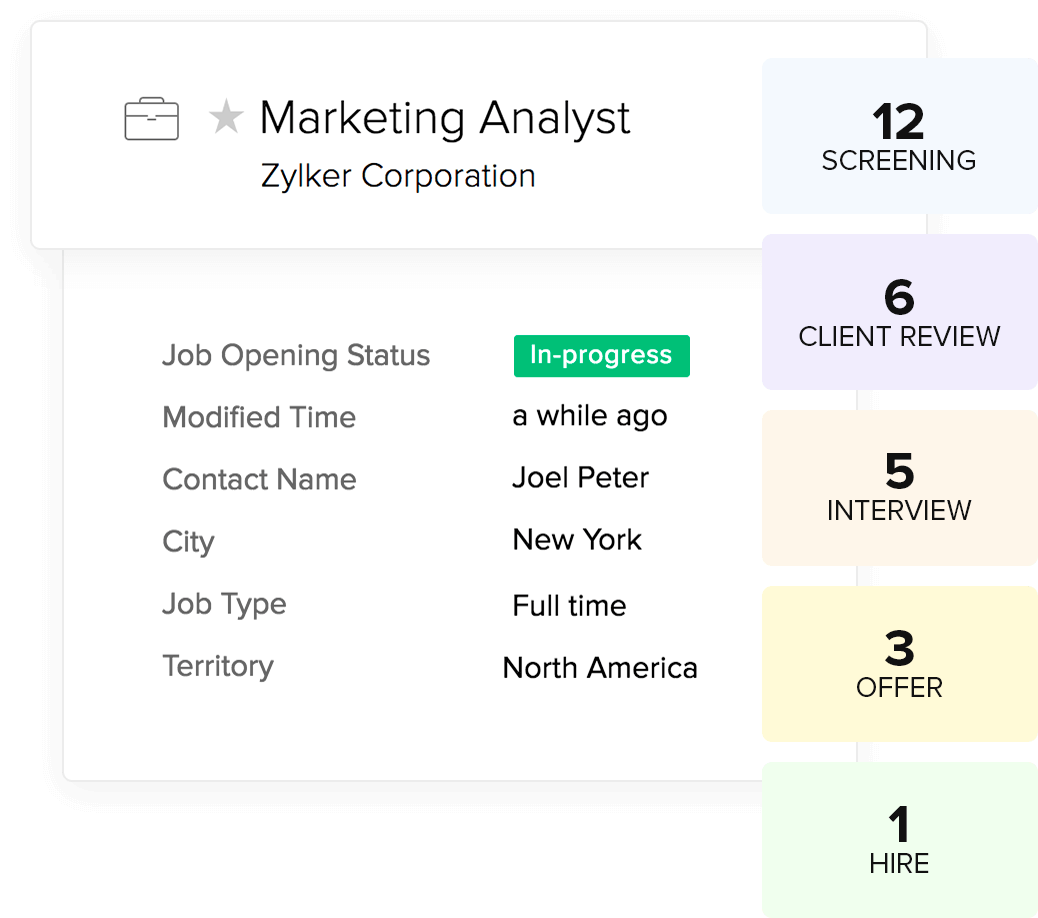 A bird's-eye view
Zoho Recruit's hiring pipeline gives you a 360 degree view of your current recruitment status. See how many candidates are in each stage of a job search.
Highly customizable
Add or remove stages. Color code them. Customize your recruiting pipelines to fit the way you hire.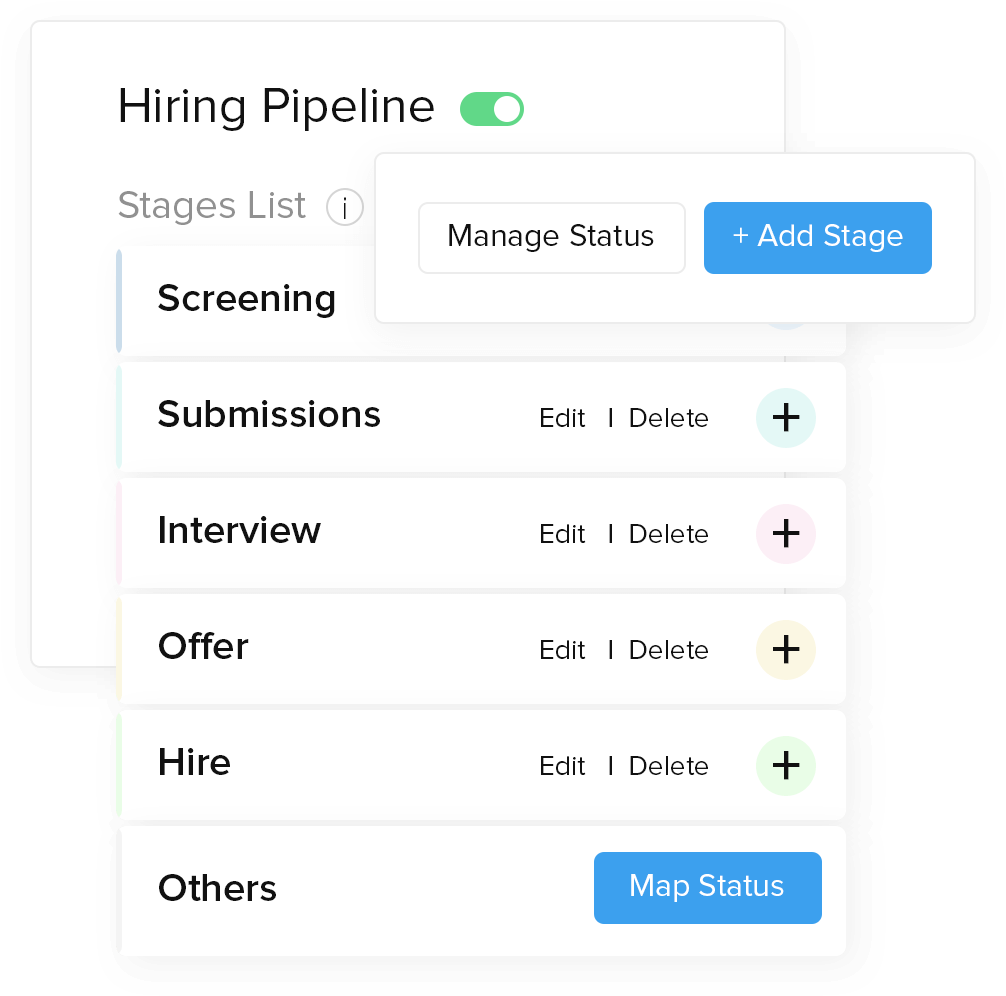 Now as a widget
Zoho Recruit positions your hiring pipeline right on your dashboard. This way, you can get a consolidated view of all your jobs and in which stage your candidates are, right from the moment you start your day.

Traction. Transition. Growth.
Get a universal view of all candidates with just one glance, and know where every candidate is at every step in the process.
Sign up Now