Marketing isn't just about presenting a single message on a single channel; it's about setting up coordinated marketing efforts across multiple channels to get maximum reach for your brand. That kind of unified messaging requires a unified marketing platform. Drive engagement at every customer touchpoint and manage your unique marketing process confidently with Marketing Plus.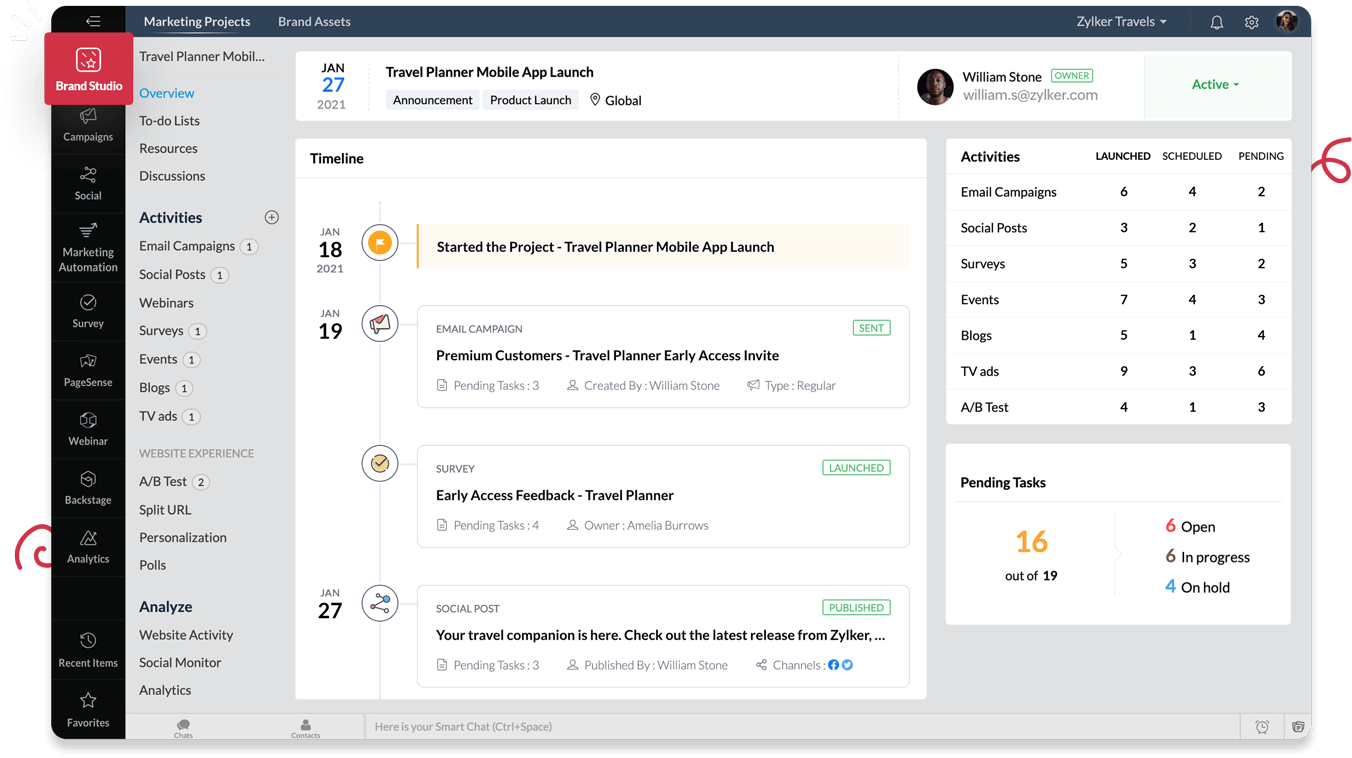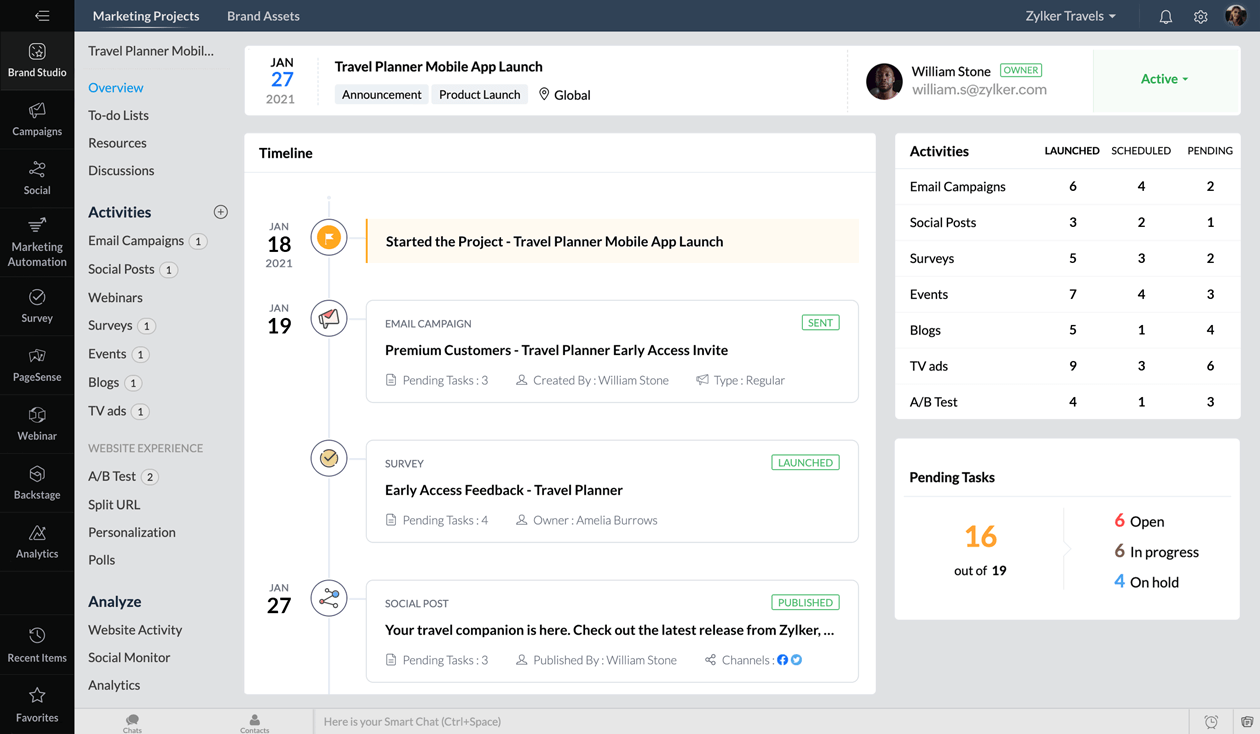 "Appstrail uses Zoho Marketing Plus for our marketing campaigns, and it has simplified the entire process. We especially like Social, which lets us schedule posts, reducing the hassle of uploading them manually. Page Sense is another blessing, which provides all the data that we require to make informed decisions and improve the website" Managing all the marketing activities in one place not only helps us do better at what we were already doing, but also enables us to explore new channels and understand our true marketing ROI for our business. We can't stress enough the importance of having all your marketing in one place.
Zoho Marketing Plus is primarily used by our business development team to track a large number of campaigns actively and manage our social media accounts. The automation part of the platform has made it easier for us to gather lead data from various platforms so we can perform our marketing activities. Website analysis has also gotten simpler, as only the vital data is projected visually. We are so happy to use a unified marketing platform like Zoho marketing Plus as we now have our marketing efforts centralized and have better visibility on everything.
Zoho Marketing Plus has helped me to pull all of my marketing software together into one spot and made my life much more organized and efficient! Their support is always wonderful to work with and have made the transition to Marketing Plus easy and fun!
Shreerath Nair,
Practice Head Technology, Appstrail
Kashyap Addepally,
Chief Operations Officer, SEPAL
Shannon Payne,
Digital Media & Marketing Specialist, NBHRF
Tying it all
together
Rather than switching between different products, tabs, accounts, and user experiences, let Marketing Plus unify all of your marketing efforts inside a single screen.
Customer surveys
Events
Social media
Email marketing
Website tracking
Collateral management
Webinars
Analytics
Marketing automation
Manage your marketing with confidence.
Sign Up for Free
30-day free trial. No credit card required.