Work together to reduce risks
Many heads are better than one—especially in legal matters. Come up with innovative solutions to complex cases by bringing experts together in a Team Folder.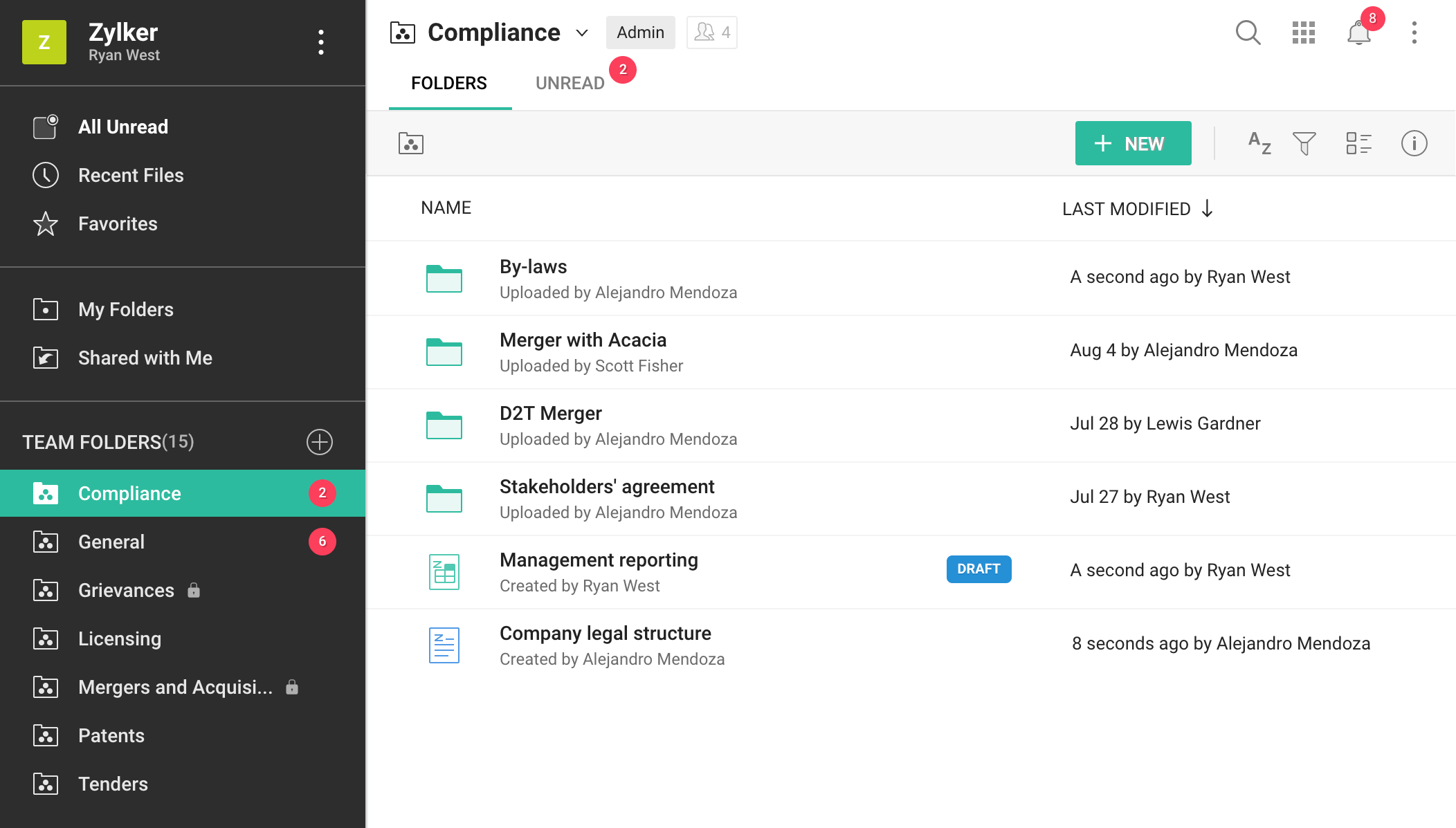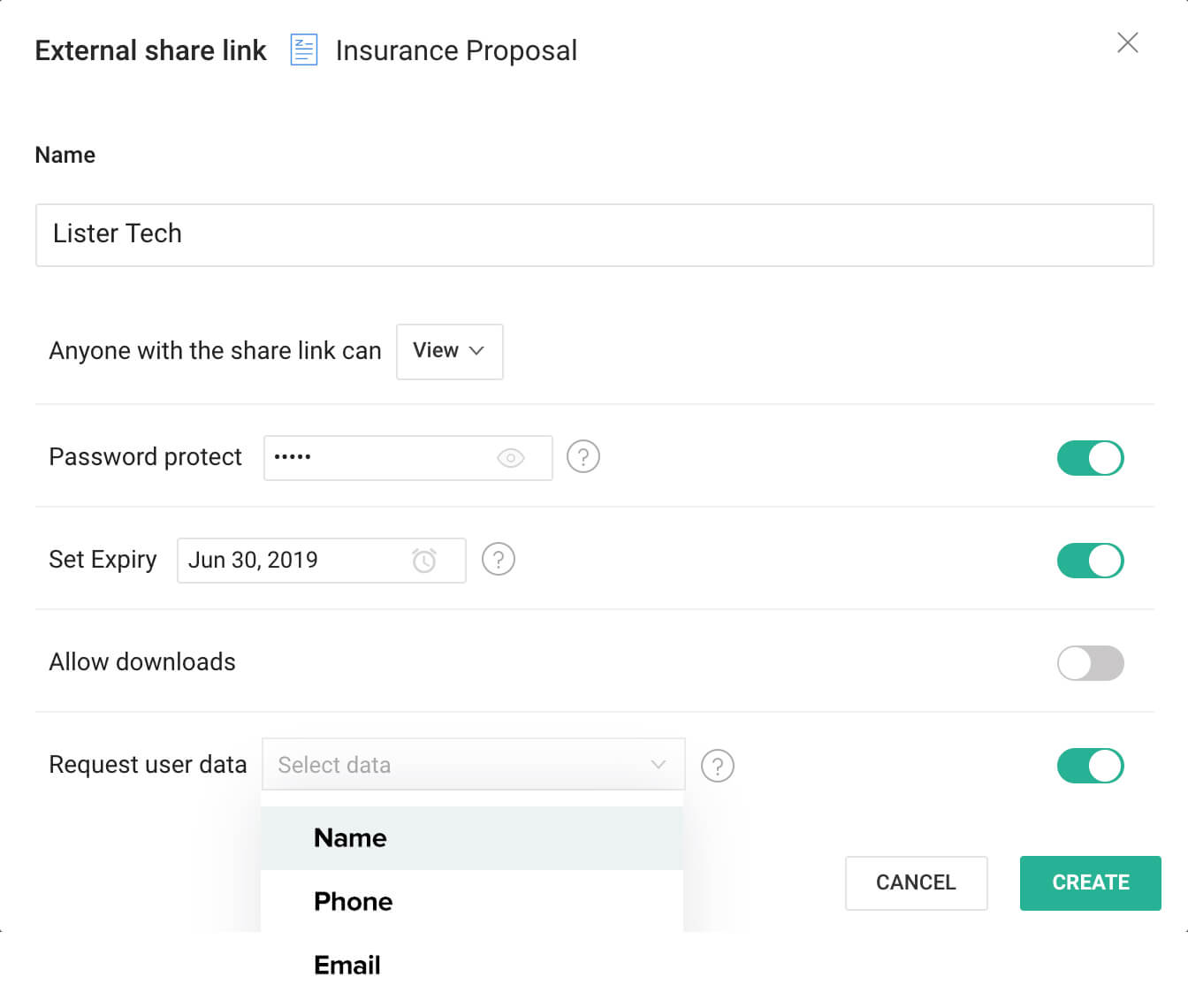 Work with authorities across the globe
As your business goes global, it will need to meet the standards of regulatory bodies in different parts of the world. With our advanced external sharing feature, share files with anyone outside your organization, track these files at all times, and revoke anyone's access any time you need to.
Monitor your company to ensure compliance
Keep track of the file activity of everyone in your organization to make sure you always stay legally compliant. You can also access older versions of your files to see when each change was made.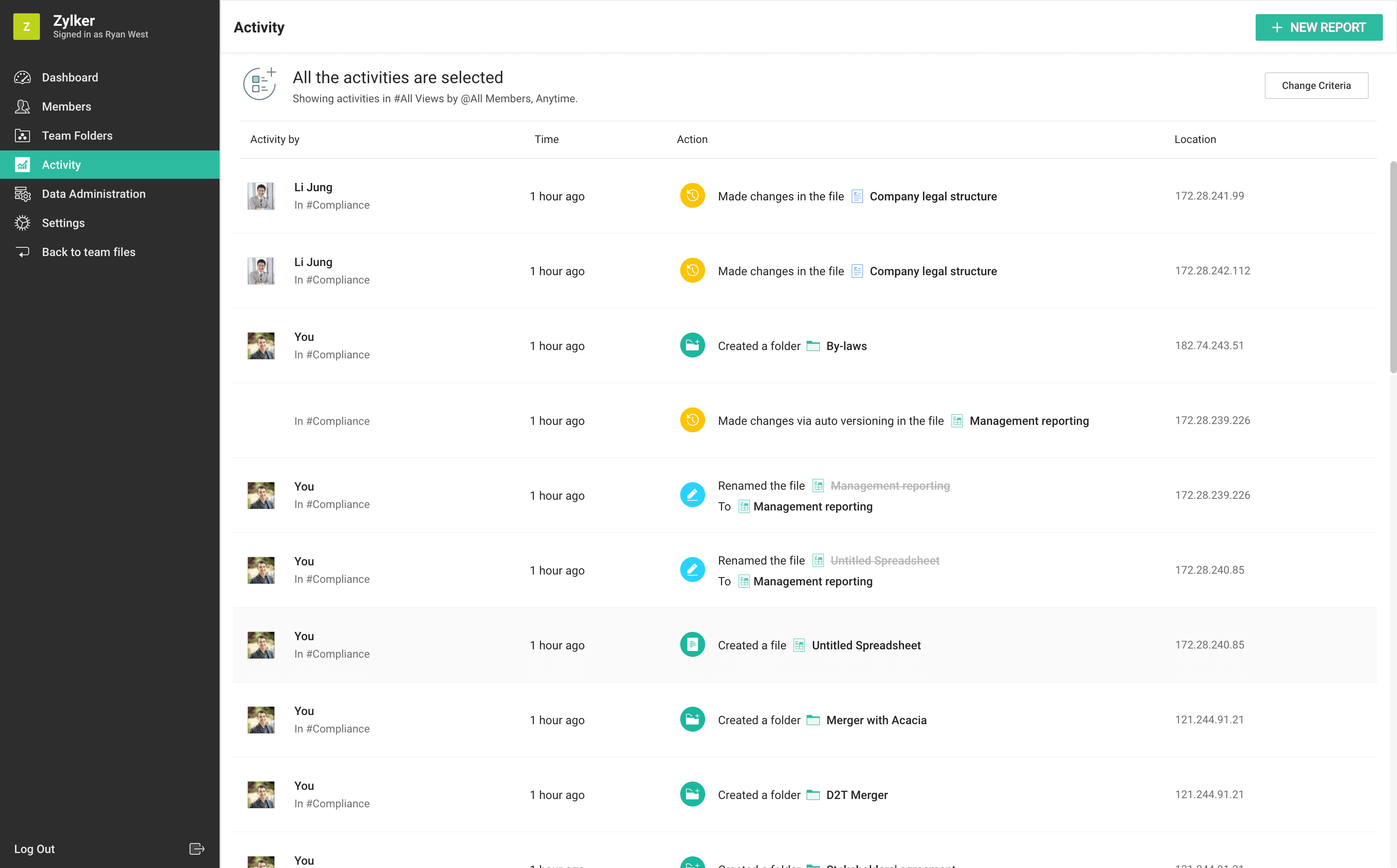 Your file security is our priority
File security is more important than ever for legal teams. Zoho WorkDrive meets industry-specific compliance standards such as SOC 2 Type II and ISO 27001, and also complies with GDPR.
Disaster recovery

Our servers run on distributed grid architecture. In case of server damage, a copy of your files will be backed up on an alternate server and available without any noticeable delay.

Intrusion protection

Files are screened for malware before being stored, with powerful intrusion detection and intrusion prevention systems (IDS/IPS)—and our servers are protected from DDoS attacks by a powerful firewall.

Two-factor authentication

Nowadays, security means more than just a password—protect your Zoho WorkDrive account with two-factor authentication (TFA).

Encryption in transit and at rest

Files are encrypted with 256-bit Advanced Encryption Standard (AES) at rest. In transit, they're encrypted with Secure Socket Layer (SSL), Transport Layer Security (TLS), and Perfect Forward Secrecy (PFS).
Keep your team well-equipped
Any file can make or break a case. Transfer ownership of legal files in the personal folders of team members who leave so a missing file doesn't cost your company a fortune.