Collaborate on your market analysis
Discuss industry trends with your team by pulling market research directly into Cliq. Replace endless email threads with a dynamic, real-time strategy debate.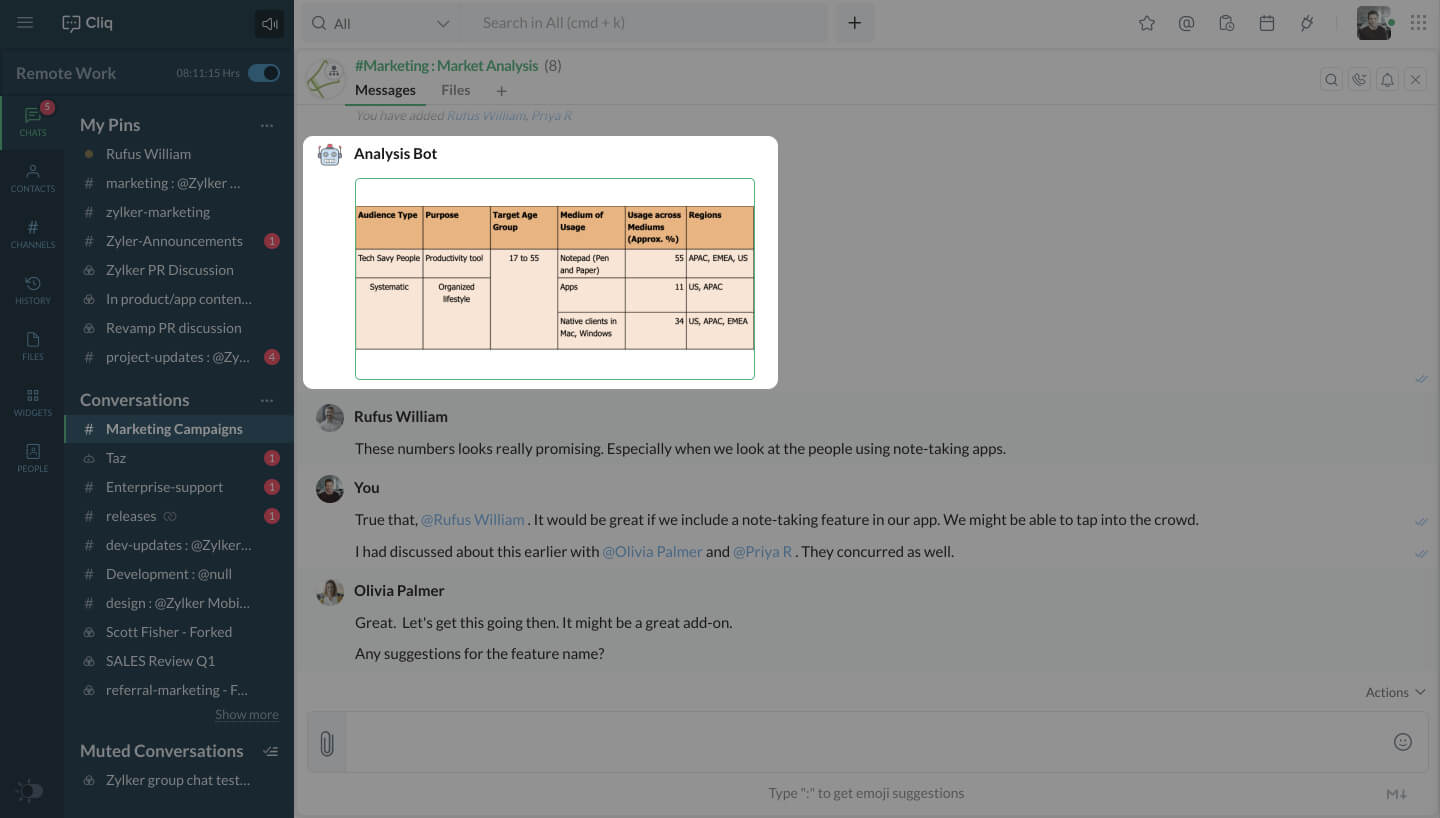 Turn individual ideas into a unified strategy
Great marketing requires coordination and an aligned vision. From social media to email campaigns, from web copy to press releases, make sure your entire team is on the same page.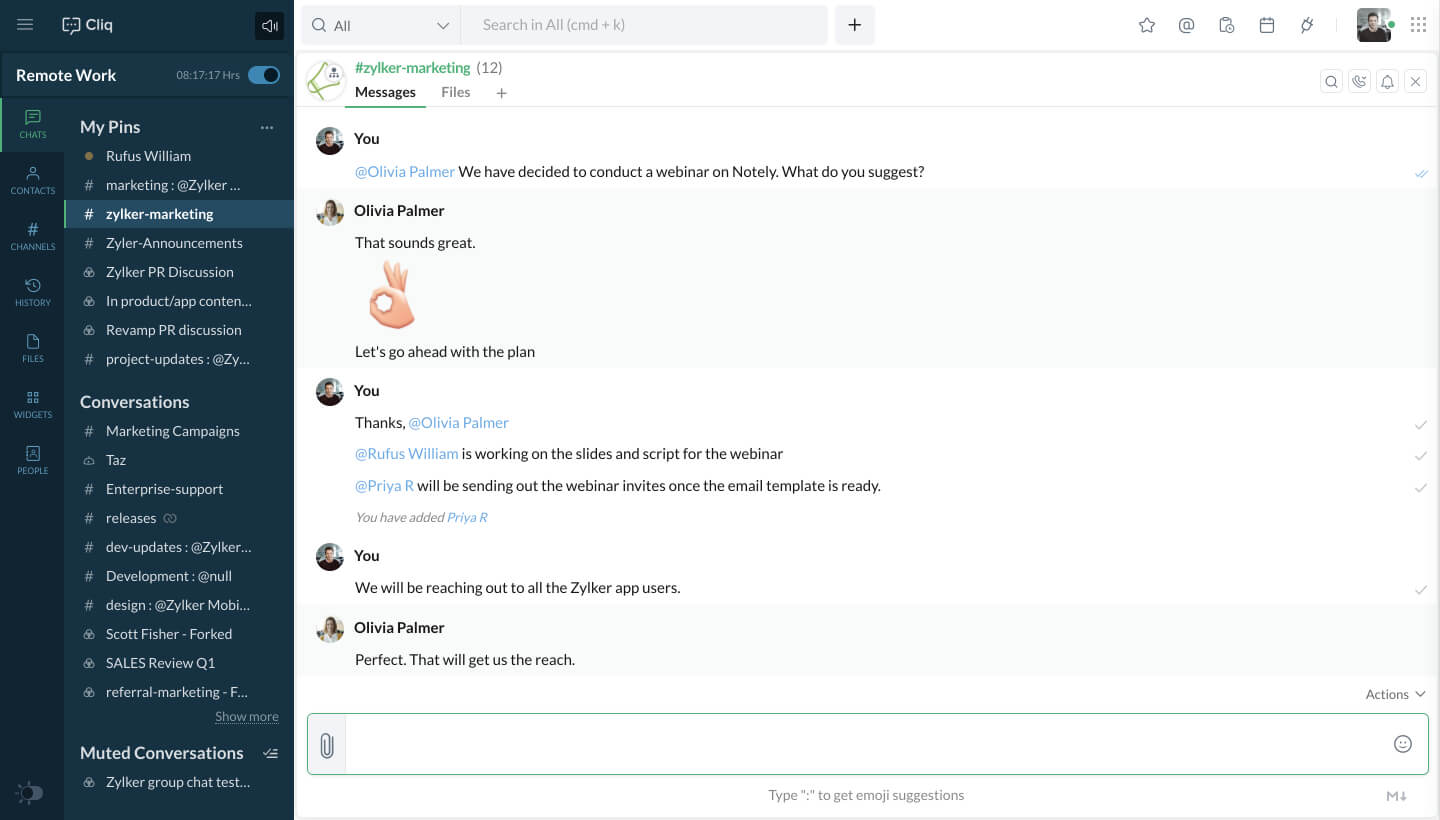 Reach out to your target audience.
Use slash commands to schedule campaigns and social media posts when your audience is most likely to see them.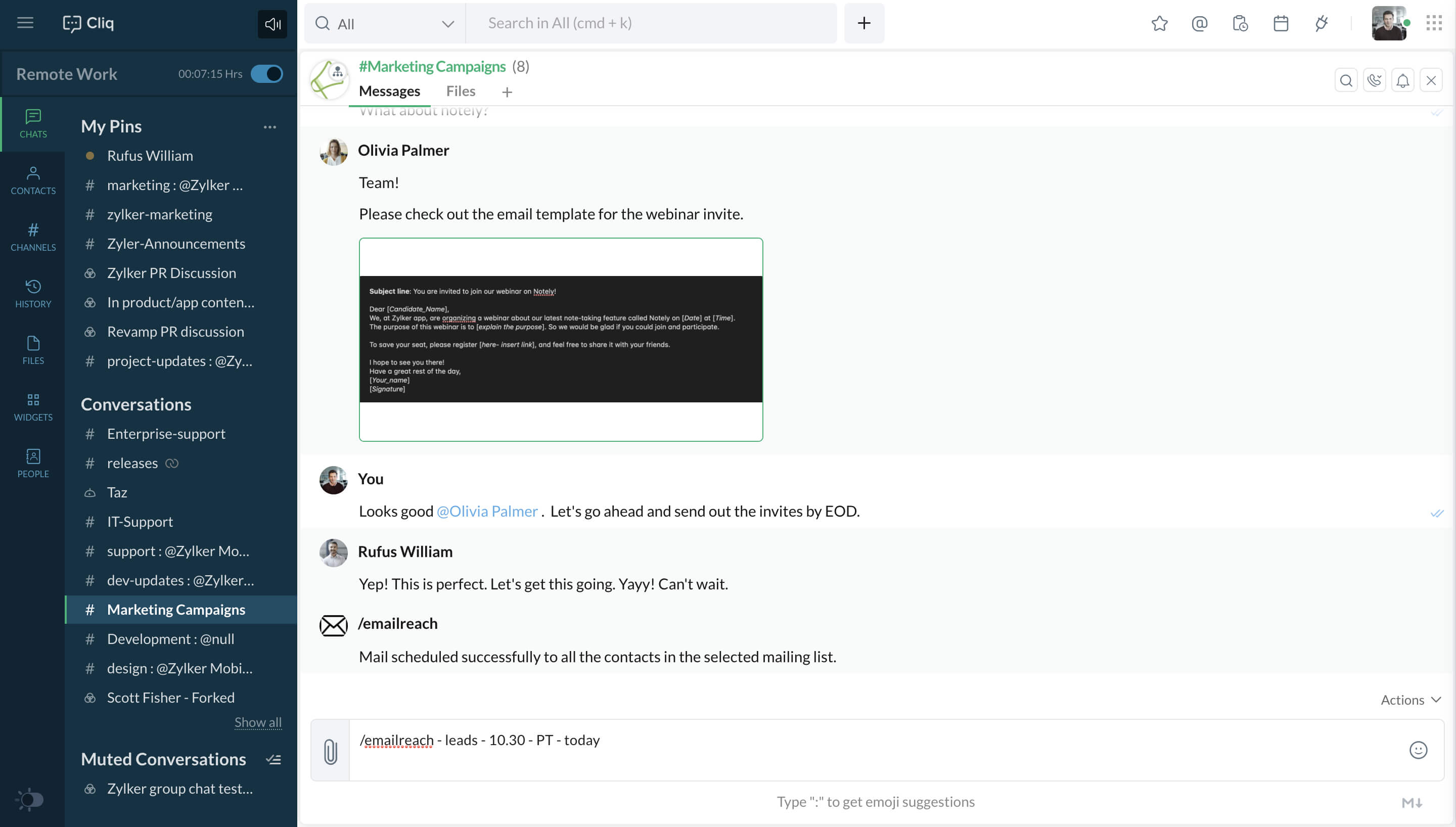 Monitor your marketing efforts in real time.
Keep your finger on the pulse of public sentiment. Get bot notifications about website traffic, campaign statistics, webinar registration, and social media analytics.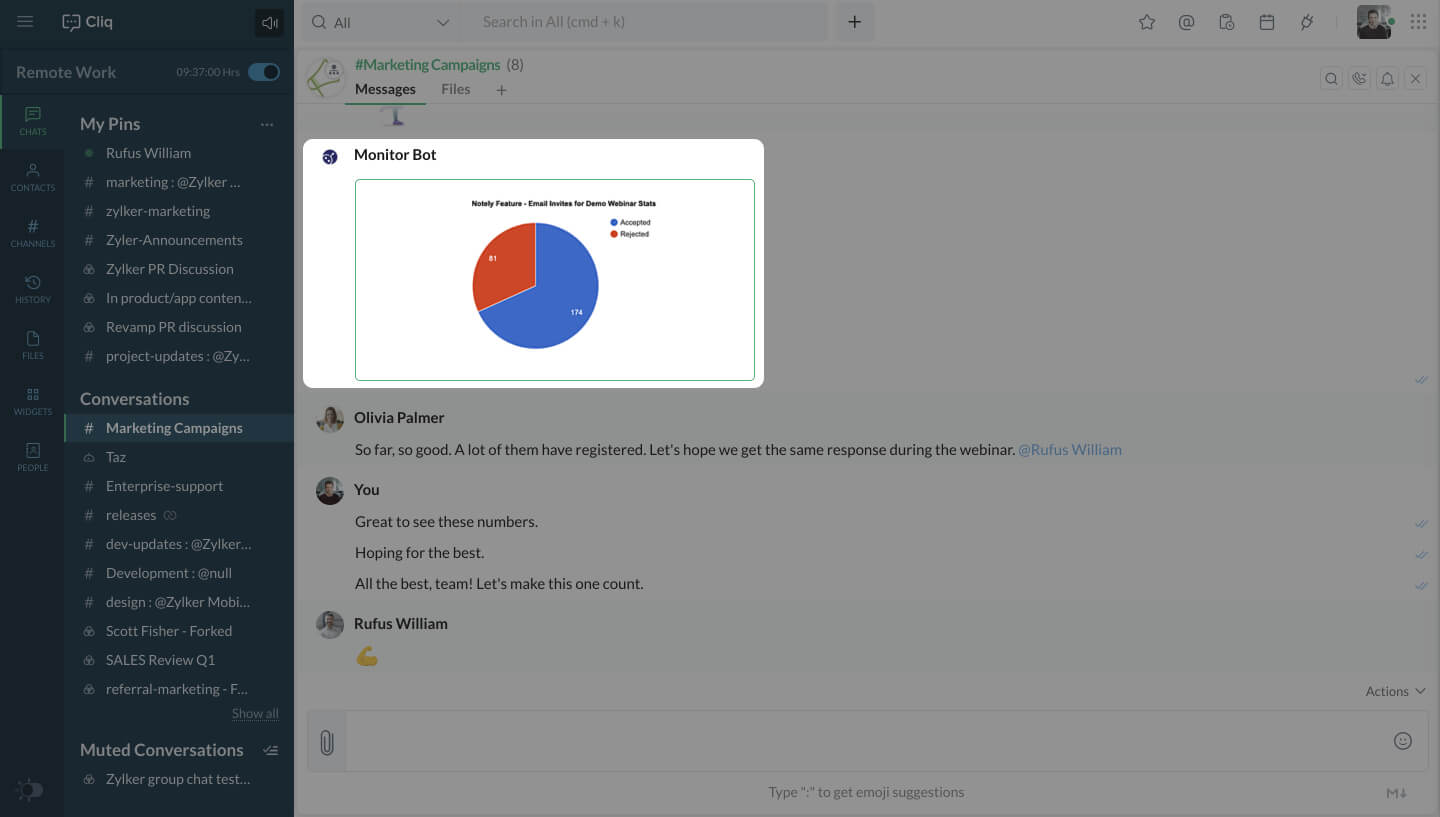 Measure ROI.
How much of an impact are your efforts having? Access campaign report information to track web traffic, leads generated, or conversions, right from within the chat window.