Deliver support from your Android or iOS device
Imagine your PC's touchpad right on your Android or iOS device. Start a remote support session or take control of computers in unattended mode right from your mobile device. Achieve multi-touch gestures like scrolling and zooming. Use your Android/iOS keyboard to type characters to appear on the remote screen.
Features
Seamless live support that works beyond all major firewalls
Intuitive touch and gesture controls
Highly secure remote sessions with 128 bit AES encryption
Share files across devices
In-app chat support
Multi-monitor navigation
High-resolution screen capturing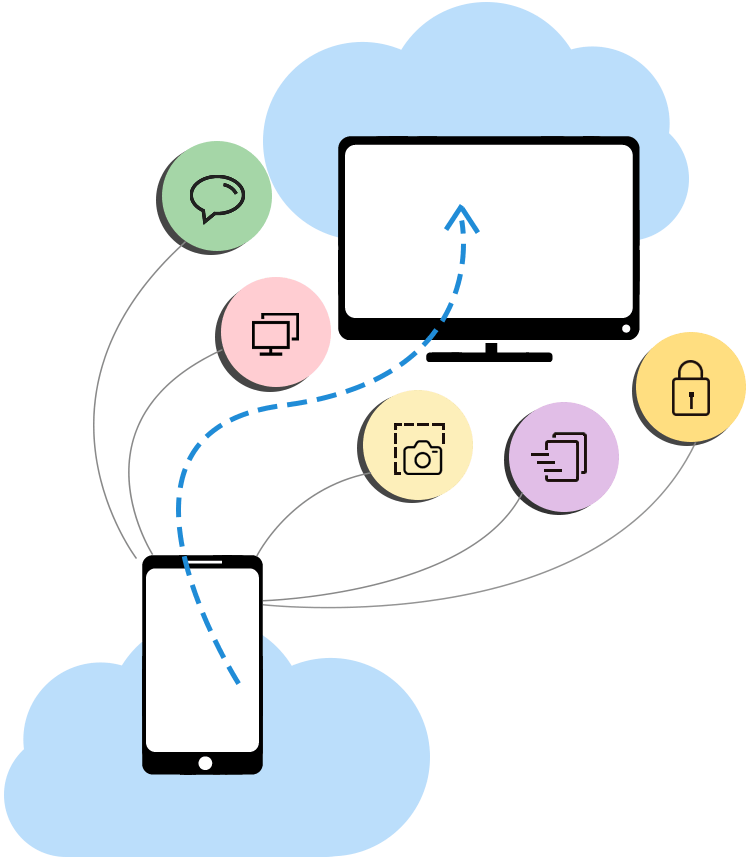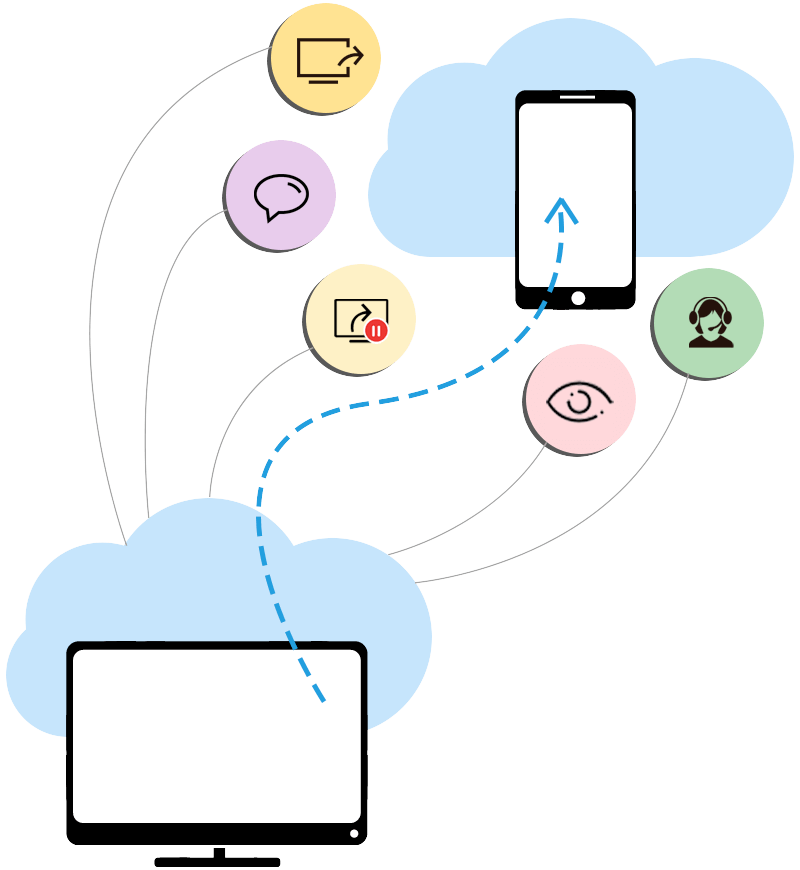 Deliver support to Android or iOS device
Our cross-platform app allows your customers to share their Android or iOS screen with you on iOS, Mac OS, Windows, or Android. Your customer just needs to enter the session key to join the session to start Android or iOS screen sharing sessions.
Features
View the device as if it's right in front of you
Take remote control of Samsung devices
Chat with the technician directly from the app
Swap screen with the technician
Pause and resume screen sharing anytime