Prioritize and save time.
You can store files online in various formats for different functions. Group by purpose or projects to ensure efficient delegation of work and fast, informed decisions.
Multi-level folders
Arrange your files at a granular level by creating folders and sub-folders.
Easy folder spotting
Label your folders by project, function or deadline to successfully locate files.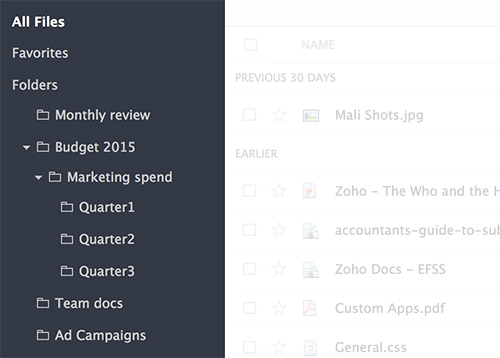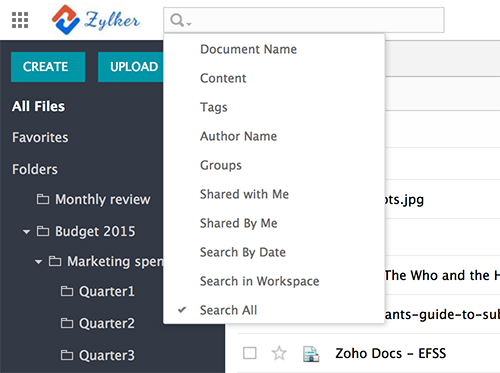 Find the needle in the haystack.
Find files faster using name, type, author, date created, and even parts of the file content. Specific tags — user-defined keywords assigned to individual documents — can also be used.
Know the file name? Type it directly into the search bar.
Use tags or define keywords to identify each file.
View all files written by a single author.
Collect files of the same format in one place.
Remember part of a document but not the rest? Type a word or phrase in the search bar to find it.
List all files that have been shared with you.
Favorite your frequently used files so you can access them in a snap.